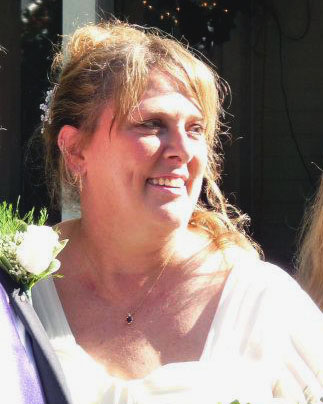 Nexus Point is a place where concepts, ideas, and plans meet head on. It is Jennifer's hope to bring the nexus point of physical and spiritual healing to you, as her life experiences have done for her.
Jennifer Gebhard has been in the medical profession for over forty years in the nursing profession. First as a Registered Nurse, (RN), then as an Adult Nurse Practitioner and becoming certified as an Advanced Holistic Nurse and a NYS Holistic Nurse Practitioner.
Jennifer has been interested in holistic practices of healing since the very beginning, even before becoming a nurse. Along the way, she became a Massage therapist incorporating western massage and Oriental massage, a Reiki Master and a Cranio-sacral therapist. This combination of allopathic healing and oriental theory has helped her blend and improve her ability to make better treatment choices for her patients.
Jennifer has been studying and practicing herbalism for equally as long and is a Registered Herbalist with the American Herbalist Guild (RH-AHG). Her kitchen is always filled with drying herbs, bottles and vials with homemade tinctures and oils filling her shelves and cabinets. She uses essential oils for massage, personal care, and home health purposes. She has been known to make her own cordials and liqueurs both for presents and for medicinal benefit.
Today, Jennifer is happy to see the gap between Holistic arts and conventional medicine continue to shrink. The mind-body connection is where the healing arts began. Now quantum physics may provide possible theories for how energy medicine works. The healing arts have never been so varied and vibrant, with integrative medicine/Functional Medicine, holistic medicine, herbalism, energy work and more.
Jennifer Gebhard sees her life as a nexus point of conventional and holistic healing. She is based in the beautiful Finger Lakes of New York.